Blog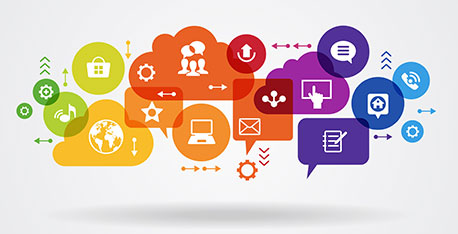 If you have been thinking about starting an email newsletter for your clients and prospects, keep reading.
Why email?  It costs the same to reach one person as it does to reach 100. It keeps your face and expertise in front of the individual.  It's an excellent way to build on your image as an industry expert; through links to your web site you have an opportunity to pass on a thorough overview of your firm, and finally it's a great marketing tool.
The drawbacks are typically the need to continually create new content and to keep yourself on a regular schedule of sending emails.
Email Mechanics
First is the "how to."  I use an email marketing service for a number of reasons:
The ability to track opens, click-throughs and forwards.
List management – in addition to the emails I provide, the email service provides coding to collect new sign ups from my web sites and emails, and manages remove from list requests, bounced emails, and duplicate addresses. Addresses can be organized by interests and more.
Deliverability. The email companies worked hard to have services such as AOL accept emails originating from their servers by policing its users for spam. Email systems such as Gmail will place emails from the services in "Promotions" and "Update" folders, which is a bit of a disadvantage because it tends to indicate lower priority.
Flexible templates for everything from newsletters and press releases to special events, including mobile-friendly templates.
Among the largest email providers are: Constant Contact. AWeber. ConvertKit. GetResponse. Campaign Monitor. ActiveCampaign. MailChimp.
Your Email List Source
While there are services that sell email addresses, many email services allow only the use of permission-based lists and prohibit the use of purchased lists or addresses gathered without the permission of the individual. The reason is simple, the email services do not want their servers identified as the source of spam and blacklisted.
It is also in your interest to create a permission-based email database. Your emails are more likely to be opened if the recipient recognizes the source.
How do you gather emails?  Have a subscription form on your website to collect emails from visitors.  Ask for permission to add individuals you receive inquiries from to your email list. Contact your clients and ask if you can send them email updates. When you meet people, ask for their business cards explaining that you would be happy to add them to your email list and keep them posted on financial issues. When you send out emails using services such as Constant Contact, make certain you have the forward feature turned on a means for individuals to sign up if they receive the email through a referral.  Sponsor a drawing for a prize and newsletter subscriptions. Sponsor a conference for access to the attendees' emails. Offer a free white paper or item of value to people who send you their email addresses.
Working with firms that distribute emails to rental email lists, you can send out emails inviting the addressees to receive further emails from you and collect permission-based addresses that way as well.  Rental lists are typically from magazines or vendors who have a check off box on their subscription forms saying you would like to receive information from other vendors that might be suitable for your business.
Your Content Has to Provide Value
Think about the emails you receive. Which ones are trashed immediately and which do you take a moment to look at.  The reason is always whether or not you think you will gain some value from the email.  So how do you promote your investment advice and also provide value while building credibility?  Through information that helps clients and prospects become wealthy. Naturally, you can't promise that. But you can provide sound financial advice that adds up to the same end result.
This is where we help. 
My company, Financial Communications Associates, has written financial newsletters for over two decades.  We have an extensive list of past articles available for your use as well as new articles that are added each quarter.  All of our articles have been NASD/FINRA reviewed and comment letters are available for your compliance files. We will build a newsletter for you on your email service of choice with articles you select and provide areas for personal or firm specific information you would like to pass on to your readers. It's a very turnkey approach that can still be customized for your needs.