telling your story with the right words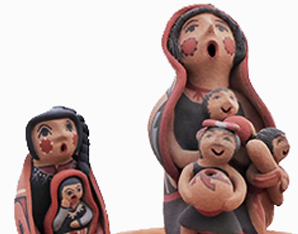 Marketing that works needs to tell your story. A generic appeal that anyone can say doesn't do the job. It doesn't make you trustworthy, knowledgeable or likable. Effective words allow the audience to relate to you, to understand who your company is and why it is good at its job; why its products and services are the right fit.
At Financial Communications, we specialize in content development that takes form across many media from web postings and complete site copy to custom brochures, pitch books, white papers, newsletters, email campaigns, blogs, feature pitches, and much more. Every piece starts with a purpose. What does the communication need to achieve? Who is the target audience? What does that audience want from the client company? By understanding the goal of of the content, we can shape words that effectively sell the client's message.
The clay figurines shown on this page are Navajo storytellers from Linda Ferentchak's collection. The storyteller passes on traditional knowledge and beliefs through tales that catch the listener's imagination and instill a lasting message. Weaving stories into the marketing message catches the reader's attention and creates a sense of perceived value that helps achieve the purpose of the communication.
our services
The Right Words
Very few products or services can be sold by pictures alone. Ultimately, making the sale comes down to words -- words that effectively describe the product/service and the benefits it offers to the customer/client. We are story tellers.
Review of existing company materials
Client interviews
Message development
Client review and modification
Finalize within the context of the medium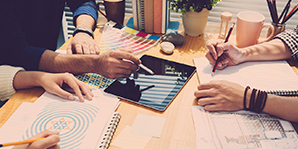 Project Coordination
Once you have the right words, they need to be used effectively in the message vehicle. FCAI works with professional graphic designers and artists, web masters, printers, and online resources to create the final marketing tools for your message.
Artwork and graphics to accompany words
Style preferences of the client
Develop look of materials with designers
Proofread, copy fit, fine tune
Review and coordinate client modifications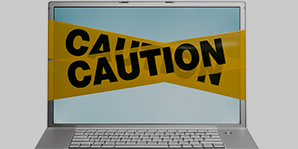 Knowledge Base
We've been around the block a few times. That experience includes familiarity with SEC, FINRA and the marketing requirements of other regulatory organizations. Compliance awareness is a priority and keeps our clients out of the regulatory hot seat.
Understand industry restrictions
Avoid promissory language
Determine disclosures that need to be made
Verify data, sources, work with legal counsel to resolve any potential issues